Last Sunday, I came home from Las Vegas and knew that I needed to play some serious catch-up in the sourcing department.  It's Q4 and I went most of my Las Vegas week without sourcing new products.  I had planned on doing online arbitrage during the trip but the WIFI connection at the hotel was pretty lousy.
I spent the first week back sourcing & shipping and I'm pretty happy with what I accomplished.  In this blog post, I'll tell you about my sourcing week!
Monday: Buying Books & Shoes from Amazon to Resell on Amazon
I work on Mondays and after work I did some online arbitrage on Amazon.
I started with looking for books by going to eFLIP.  From there I found several books that met my criteria and ordered them and had them shipped to FBA Prep and Ship for processing.
Next I looked for shoes and ordered four pairs.  These I had shipped to my local UPS store and I'll pick them up and process them.
I'm happy with my online purchases as I know I'll make money off of them once they sell.  Shoes give me my highest per-item profits and books give me my highest per-item return on investments (ROI).
Interested in books and shoes?  Here are a few blog posts:
Tuesday: Target, HomeGoods and Toys "R" Us
On my retail arbitrage days, I've fallen into a routine of shopping in the mornings and shipping in the afternoons.  This works well because I like to get my products out right away (versus holding them) and I'm home in case my mom needs help with something.
I drove into Portland (no sales tax 🙂 ) and my first stop was Target and I bought toys.  I saved 5% off my entire purchase by paying with my Target Red Card.
Next was the HomeGoods Store.  I'm working on "getting to know" this store better and on this trip, I concentrated on a very specific line of home items.  These are kind of a pain because they don't have bar codes so you have to do title searches.  I just started sourcing this type of product and already had a couple of quick sales.  I feel this will be a good replenishable item.
My last stop was Toys "R" Us.  I usually go there on Thursdays when they give people that use their Toys "R" Us credit card 10% off.  But I needed toys and I had $250 in gift cards to use that I paid $200 for. Plus, I had a coupon to use:
Free $25 gift card with your purchase of $100 or more
After shopping for almost 2 hours, I left with toys and a $25.00 gift card.
Wednesday: Bookkeeping, Fred Meyer, Walmart & Books
I like to do my monthly financials at the beginning of the month as I'm always curious to see how much money that I made the month before.  I used Caleb Roth's Tracking Spreadsheet to get my COGS number and then I used QuickBooks Online Simple Start to build my Balance Sheet and Profit and Loss statement.
I didn't feel like driving into Portland, so I stayed local and shopped at Fred Meyer and Walmart.  I like these two stores because they allow you to purchase your inventory without paying sales tax.
At Walmart, just take your Resellers Permit to the customer service desk and then they'll give you a card to present to the cashier when you pay for your purchases.
At Fred Meyer, go to the customer service desk and ask for their Sales Tax Exemption Certificate form.  Then you fill it out with your information and present it to the cashier when you pay for your purchases.
I purchased toys at both places and used my 10% off toys coupon at Fred Meyer.
Then that night I purchased more books from Amazon using eFLIP.
Thursday: Tactical Arbitrage & Toys "R" Us, Shoes & Books
I went back to Toys "R" Us because it was 10% off day and also because I had a $10.00 rewards certificate to use.  Since I didn't want to do a lot of random scanning like last time, I uploaded my tiny bulk Toys "R" Us category list to Tactical Arbitrage to see if there was anything good.
I found two items that I liked that were in stock at the Toys "R" Us location that's a little further away for me to drive.
I made the longer 30-minute drive and stocked up on those two items and scanned other items.  I found quite a lot of toys and even though I didn't have a "Spend $100" coupon, the cashier still gave me a $25.00 gift card to use in a future purchase.  Now I have two of them!
Then that night I purchased more books and shoes from Amazon.
Friday: Walmart & Repricing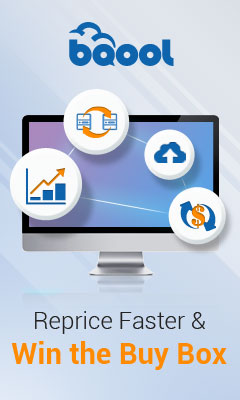 I wasn't feeling well that day so I only went to Walmart.  This Walmart was a different one from Wednesday and I'm glad that I went there.  Each Walmart carries a lot of the same items, but each store also has their own items.  So at this Walmart, I found toys that weren't at the other one.
My sales have really taken a nose dive over the past week so I decided to reprice.  I subscribe to BQool's 500-listing plan (no longer offered) and I noticed that a lot of my inventory wasn't being repriced.  I contacted support and it was because I have more than 500 listings.  Apparently BQool counts my inactive listings as part of the 500 listings, so I spent part of the morning in Seller Central deleting old listings.
Saturday & Sunday and Beyond
Saturday was pretty much a repeat – deleting more inactive listings, repricing and sourcing at Toys "R" Us, Target and Walmart.
Today Sunday, I'm not going to do any retail arbitrage but will get other things done (blog post, house cleaning, resting and watching the Walking Dead).
I imagine that the next few weeks will be a repeat of this week:
Sourcing and shipping toys most days
Building up my book and shoe inventory with online arbitrage
Looking for replenishable items
Though I didn't mention it, I also take time each day to work either on my blog, Merch or to watch training videos.
Are You New to Retail Arbitrage?
Dan Meadors & Eric Lambert have a course to help you get started with Retail Arbitrage.  It's called Source. Sell. Profit.  In the course, they'll teach you the same strategies that they used to generate over $850,000 in sales during their first year selling on Amazon.  I purchased a copy and plan on discussing the course in more detail in a future post.
Your Weekly Routine
What does your weekly routine look like?  Please share in the comments below or on my Facebook Page.