Hello and I hope that each of you are having a nice July 4th Weekend!
In this post, I'm going to go over a product that I recently sold and lost money on.  But besides going over the numbers, I'll go over the product line as a whole and why I chose to sell this particular item at a loss.
To get started, here is the product: The Pioneer Woman 4 Piece Steak Knife Set with Rosewood Handles.
Here is the proof that it's my last item shipped:
In this case, one customer purchased two of the them.  The first was shipped to the customer on July 3rd and the second was shipped on July 4th.  Because these were purchased in the same order, Amazon didn't charge me the $1.00 FBA Order Handling Fee in the July 4th shipment.
Who is the Pioneer Woman?
The Pioneer Woman is Ree Drummond who blogs about her life living on a ranch.  I've only read a few of her posts, but learned from her a rather complicated way of freezing bananas.  Today, I'm going to make her Perfect Potato Salad to serve at our July 4th BBQ.
Ree has a line of Pioneer Woman (PW) kitchen products that Walmart started selling in September 2015.  I found them shortly after and initially had success with selling them:
But as time went on, the profitability and ROI% went down.
Aside from that, an interesting note is that the 4 Piece Knife Set did not sell at all in December like the other PW products did.

Statistics
Store Purchased: Walmart (Retail Arbitrage)
Date Received at Amazon Warehouse: 11/21/15
Date Amazon Shipped to Customer: 07/04/16
Number Of Days at Amazon: 226
Buy Cost: $9.97 x 2 = $19.94
Selling Price: $23.64
Net Profit after Fees: $23.64 (sale price) – $7.66 (fees) – $19.94 (buy cost) = -$3.94
ROI%: -19.91%
Category: Home and Kitchen
Ranking on 07/04/16: 18,310
Category % According to RevSeller: Top 1%
Two Reasons Why I Sold This Product at a Loss
Over the past week, I've been lowering prices on many of my older inventory items that I purchased before February 15, 2016.  The two reasons are:
On August 15, Amazon will charge us Long Term Storage Fees for inventory that has been stored at the warehouses for 6 months or longer.  Therefore, I want to remove most of my older inventory before then.
I prefer to sell some of my bad inventory at a loss, get some money back and purchase better inventory.  Even though I sold the two knife sets at a loss, I now have an additional $15.98 that will be included in my next disbursement.  I have 100% confidence that I can take that $15.98 and double it by purchasing textbooks that I find with eFLIP.
In other words, sell your older products to save money on storage fees and to make money by purchasing better products.
As a side note, I sell very few items at a loss.  However, when I do so, it's very controlled as I decide beforehand what the maximum loss is that I'll take.  I reprice using BQool and they make it very easy to set your minimum and maximum selling OR profit prices based on the item's buy cost.  With the help of BQool, I never set my prices so low that I'll end up owing Amazon money.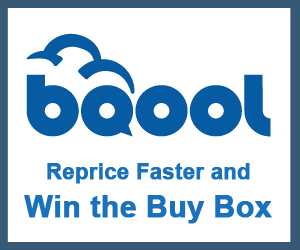 Strategies to Remove My Other PW Products
I still have 3 remaining PW products in my inventory.  It's actually one product that comes in different colors and I have 3 colors in stock.  Like the knife set, they never sold in December.  While writing this post, I decided to challenge myself to sell these three remaining products at a profit rather than taking a loss.  Here are some things that I'll look into:
Find out if I'm priced to win the Buy Box.
Check the keywords, product description and image and see if I can improve on them.
Create a sponsored ad campaign.
The goal is to sell these three last PW products before August.  If I don't meet that goal, I'll have them returned to me and I'll use them at home.
I hope you learned something new from this post and as always, feel free to ask me any questions or leave a comment in the form below or on my Facebook Page!  Plus, if you have a strategy for selling your stale products, please share them!
Diana