Today is April 1st and Amazon just reported that they're removing all fees for the month.  No, not really, just some April Fool's Humor.  However, they are waiving the removal order fees for this month:
Free removal of your FBA inventory until April 30, 2016
You may have slow-moving or low-selling inventory. Starting March 31, 2016, FBA is waiving fees for any removal order for return or disposal of your inventory that is currently in U.S. fulfillment centers. This promotion ends April 30, 2016, after which time normal removal-order fees will apply.
If you remove units as part of this promotion for which you paid a Long-Term Storage Fee in February 2016, we will reimburse 66% of the fee that you paid per cubic foot for those units.  (This was copied from the Seller Central "Headlines" Section).
Naturally, this is a the perfect time to get rid of some slow-moving inventory.  But what else do you want to accomplish?
I always have multiple projects going on and here are some of them: Increasing my shoe inventory, finding non-shoe items that are easily replenishable, working on my Second Half Dreams blog and starting a new income stream.  Of course, there's everyday life – working at my other job, taking care of my mom, pulling weeds and housecleaning.
Focus on One Activity at a Time
I'm a firm believer of focusing on one project at a time.  But that doesn't mean that I can't work on different projects in the same day.  For example, I can write a blog post in the early morning, buy shoes later on at 10:00 am and then search for wholesale accounts after dinner.
But my problem is that sometimes during the same one hour period, I'll work on just about every activity that needs to be done.  For example, while working on my bookkeeping, I'll hear the notification sound of a new email.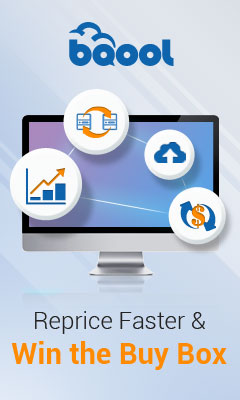 When that happens, I may stop the bookkeeping and go to my email.  I see that Amazon just checked-in a shipment so I jump to BQool and set my prices.  After that, I'll jump onto Facebook.
After spending 15 minutes reading all of the new posts, I've been sitting in front of the computer too long and need to stand up.  So, I get up and finish folding the laundry.
Once I return to the computer, I can't concentrate on the bookkeeping, so I'll start listing the shoes that I bought the day before.  Then my ears hear a "dinging" sound.  Time to check my email again…
The only time that I don't multitask is in the early morning.  I check my email & social media while I drink my chocolate protein shake.  Once I'm finished with that, then it's on to 2 cups of coffee and blogging.  The coffee/blogging takes about 30 minutes and then the multi-tasking begins…
Limited Time = Quality Time
The other day, I thought back to the days when I worked 50 hours a week at the shop and still made daily progress on my online businesses.  The difference back then was that I knew that I only had a very short time each day to work on them so I was extremely focused.
If I only had one hour in the morning to file my sales tax returns, I spent that one hour focusing 100% on taxes and ignored everything else.
Now that I typically work only 9 hours a week at the shop, I have an extra 41 hours a week that I didn't have before.  But to be honest, I don't always feel that I'm getting more done these days because I also have more time to be unfocused and unproductive.
Feeling Overwhelmed
One week ago, Friday, my mind was going in a million directions with all that I wanted to do. I was very overwhelmed because I couldn't quite figure out how I would get everything done.
I had plans for Saturday, Sunday and Monday, so I couldn't really do much with Amazon FBA or my blog until Tuesday.
The thought of rushing around on Tuesday trying to get caught up sounded slightly depressing.  To avoid spending my weekend being stressed out about the upcoming week, I made a weekly schedule to see if that would help.
Making a List of Activities
I started by listing my "areas of focus" and then wrote down how many hours that I wanted to allocate towards each one.  I entered them all into Todoist:
I like weekly schedules the best because daily lists don't allow much flexibility and it's hard for me to plan more than a week out with a monthly schedule.
Big Feeling of Relief
After I put it all in a weekly schedule, a big feeling a relief ran through me and I suddenly felt relaxed and no longer overwhelmed.  Why?  I saw that:
taking Saturday, Sunday and Monday off from Amazon wouldn't hurt me.
there are only 29 hours of online business work to do between Tuesday and Saturday.  That's just under 6 hours a day!
there's plenty of time left over to do other things.
The only rule is that when I'm working on one of my activities, I have to be extremely focused.  That means turning off the notifications and working on one project at a time.  In other words, no more multitasking!
What Are Some of Those Items On My List?
Though it's off topic, here is more info about Todoist and some of the items on my list:
Todoist: I recently installed it on my computer, smart phone and tablet.  I'm trying to get into the habit of entering everything that I have to get done so that my mind doesn't get cluttered with tasks.  So far it's working and I hope I stick with it.
Writers Help Wanted: I purchased this course last summer to help me find writing jobs.  I'm looking for a 3rd online income stream that is not Amazon FBA related.
Brainstorming Hour: This is a discussion led by Lynn Terry who wrote the Niche Success Blueprint that I use.  I haven't participated in very many Brainstorming Hours because I always felt that I didn't have the time to do so.  But with my weekly list, I see that I do.
Results
As I'm finishing up this blog post, my work-week is almost finished.
The great part is that I've been very focused on my projects and not multitasking as much.
But I'm not making progress with everything on my list because I unexpectedly added in a couple of new activities:
I found someone to online source for me.  So, I spent the last few days coming up with a work assignment and training her.
A friend gave me 22 brand new faucets for free in exchange for 50% of the profits.  This means I'll be trading in some shoe-sourcing time for shipping out faucets.
Even though the activities changed, I'm staying focused and moving forward with my online businesses so it's all good.
How do you keep your projects organized?  I would love to learn about your system.  Please leave me a comment below or on my Facebook page!